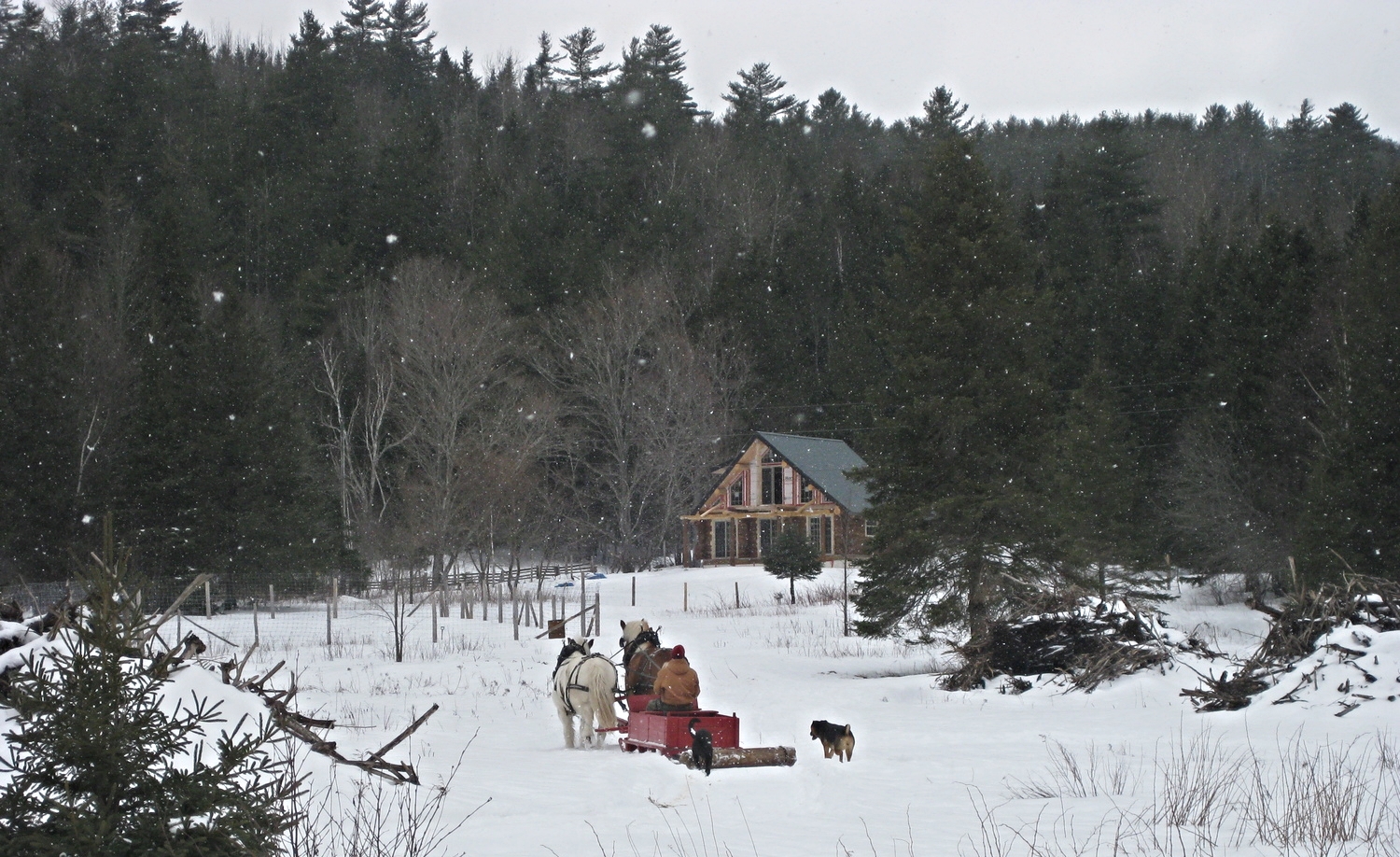 Backcountry Skiing
Not for the feint of heart, with the steep hills and forested trails, skiing on the majority of the property is challenging. However, if a more sedate ski experience is required, our flat summer horse field is ideal.
Snowshoeing
With several trails to choose from, or not, snowshoeing is ideal for touring the various parts of the property, identifying and following tracks in the snow, and just enjoying the wilderness.
Winter Camping
The abundance of snow in the region provides ample raw material for building snow shelters.
Animal Tracking and Identification
Snow provides the ultimate canvas for animal tracks, endless learning opportunities as nature's busy-bodies explore our preserve.
Horse Sledding
Our Draft horses are always ready for a day or night of sledding!